Usually the price agreed with the supplier is taken to be FOB, short for "Free On Board", meaning that the price includes both transport to the port and loading onto the ship.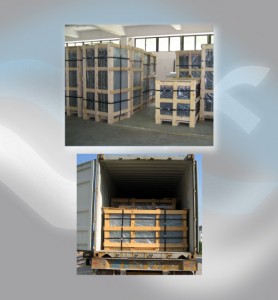 The cost of transportation from port to port, insurance, and unloading at the port of arrival are excluded; so quotations will be requested from various transportation companies. Here, too, we source a minimum of three offers, so as to guarantee the best price, always with certified companies.
In some ports it is possible to have a "mixed container", i.e. to load the container with different items bound for a single customer; or even share the space with others, in order to bring down transport costs; and can be inspected by one of our local associates during the load.